Mrs. Becker's Page
by Martha Becker
September 07, 2010
Welcome to Mrs. Becker's Page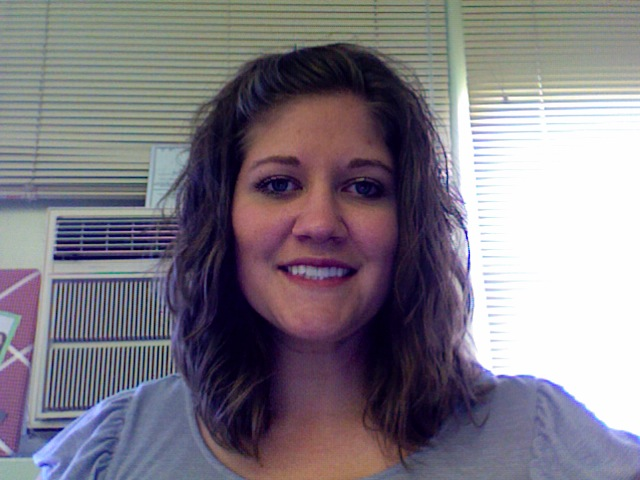 Contact Information 
School Phone: 785-885-4478
Email: mhammerschmidt399@ruraltel.net
Note To Parents
Welcome to the new school year!  I hope all of you enjoyed your summer.  As this school year begins, I want you to know that I consider it an honor to serve as your child's teacher.  I am genuinely proud to work in a school with such high expectations and positive attitudes.  Because I will be spending so much time with your child, I'd like to take the opportunity to tell you a little bit about myself.
I was born and raised in Plainville, Kansas.  I received my B.S. in Elementary Education and a minor in Special Education at Fort Hays State University.  I am currently working on my Masters Degree for Reading Specialist.  This is my seventh year at Natoma Elementary, and I am very happy to be close to my hometown and working in this school district!  I have been married to my husband, Rod, for almost 5 years.  I have a 15-year-old stepdaughter, Brianna, a 3-year-old daughter, Lanie, and a 6-month-old daughter, Lia.
I anticipate this school year to be exciting, as well as productive.  Natoma Elementary is a quality school, with dedicated workers and excellent programs.  Because of this, I have high expectations for each child.  In order for children to become quality producers, effective communicators, complex thinkers, collaborative workers, self-directed learners, and community contributors, it will take dedication and hard work from all of us.  I believe your child has a great deal to offer to our classroom, and will have fun along the path of learning!

8:10-8:15 – Calendar / Schedule
8:15-8:30 – Cursive, DOL
8:30-9:00 – Leveled Reading (Fri. – RED)
9:00-9:30 – Science
9:30-10:00 – Social Studies
10:00-10:15 – Recess
10:15-10:20 – Restroom / Drink Break
10:20-10:45 – P.E.
10:45-11:30 – 4th Math
10:45-11:05 – 3rd RED – Mrs. Mettlen
11:05-11:25 – 3rd Music
11:30-12:00 – Lunch
12:00-1:00 – 4th Core Reading / 3rd Core Reading – Mrs. Mettlen
1:00-1:15 – Recess
1:15-2:00 – 3rd Math / 4th Spelling and English– Mrs. Labertew
2:00-2:30 – Mon. – Read-Aloud / Tues. – Library / Wed. - Art. / Thurs. – Writing / Friday – Computers
2:30-2:50 – Milk / Focus Area / 4th RED
2:50-3:30 – 4th Music / 3rd Spelling and English
3:30-3:45 – Pack for home